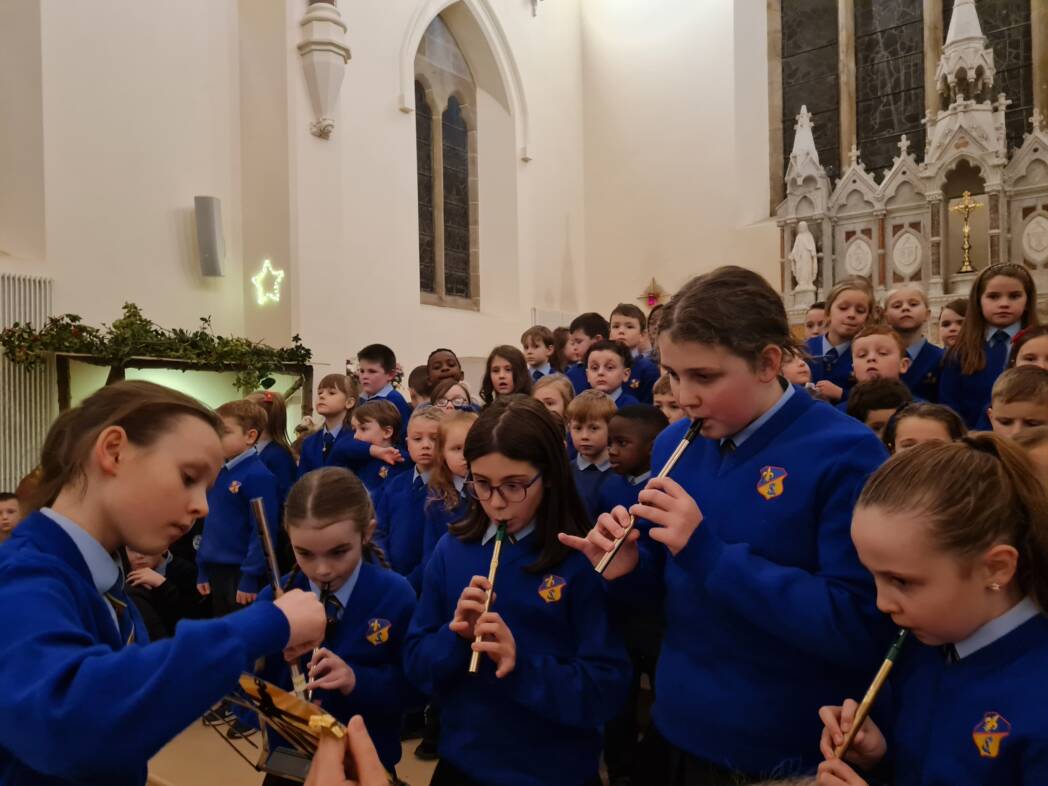 14th December 2022
On this frosty evening, as Park Street glistened, St Joseph's was filled with music, song, and joy. Together with our friends in St Louis Infant School and St Mary's BNS, we celebrated the true meaning of the Christmas season. We were entertained with Christmas Carols, readings, reflections, poems and instrumental performances. We had tin whistle, guitar, fiddle and percussion.
Thank you so much to all who joined us!
Click below to see our musical stars in action!